Synthetic plants are making a comeback. With the surge in demand for fake plants over recent years, manufacturers have emerged from the drawing board with highly realistic synthetic plants that are practically indiscernible from actual plants.
The National Gardening Association reports that millions of gardeners are between the ages of 18 to 34. Millennials are highly interested in creating aesthetically pleasing and budget-friendly spaces for work and play. Short on time and attention, busy homeowners want the visual appeal of a house full of plants without the laborious care that real plants require.
Synthetic Plants Are Cost-Effective Decorations
Greenery instantly adds peace and sophistication to any space. Real plants need to be placed in certain parts of the home with access to natural sunlight, which is restrictive for means of decorating. Alternatively, synthetic plants do not require water or sunlight, which means that they can be placed anywhere to your liking.
Imperfection is the essence of nature, which means that natural plants may not grow in the perfect leaf, stem, or branch patterns, despite proper stabilizing and trimming. Synthetic plants are manufactured to resemble a natural plant in its most impeccable form. Moreover, the curvature of a stem or branch can be manipulated in a synthetic arrangement, as their wires are highly flexible and customizable. 
Silk plants are durable and have a luster that effectively mimics the surface of a real plant. Maintenance is as simple as regular dusting.
Synthetic Turf Saves Homeowners Time And Money
Between the seasonal transitions, natural grass can have a yellow or brown appearance that many find unsightly. Moreover, natural lawns require constant maintenance, including trimming, watering, fertilizing, irrigating, and weed-killing. Many homeowners are simply tired of spending so much time and money on maintaining the look and health of natural grass.
Synthetic grass can now be manufactured to look more realistic than ever; it has increased in demand and popularity. Artificial turf is the best option for grass that has the beauty of a perfectly manicured natural lawn but without the time and money required for maintenance. Gone are the days of straining your back from pushing the lawnmower or pulling out weeds. Fertilizer, water, sunlight, pesticide, and mowing are not necessary for maintenance, which mean significant savings in the long term.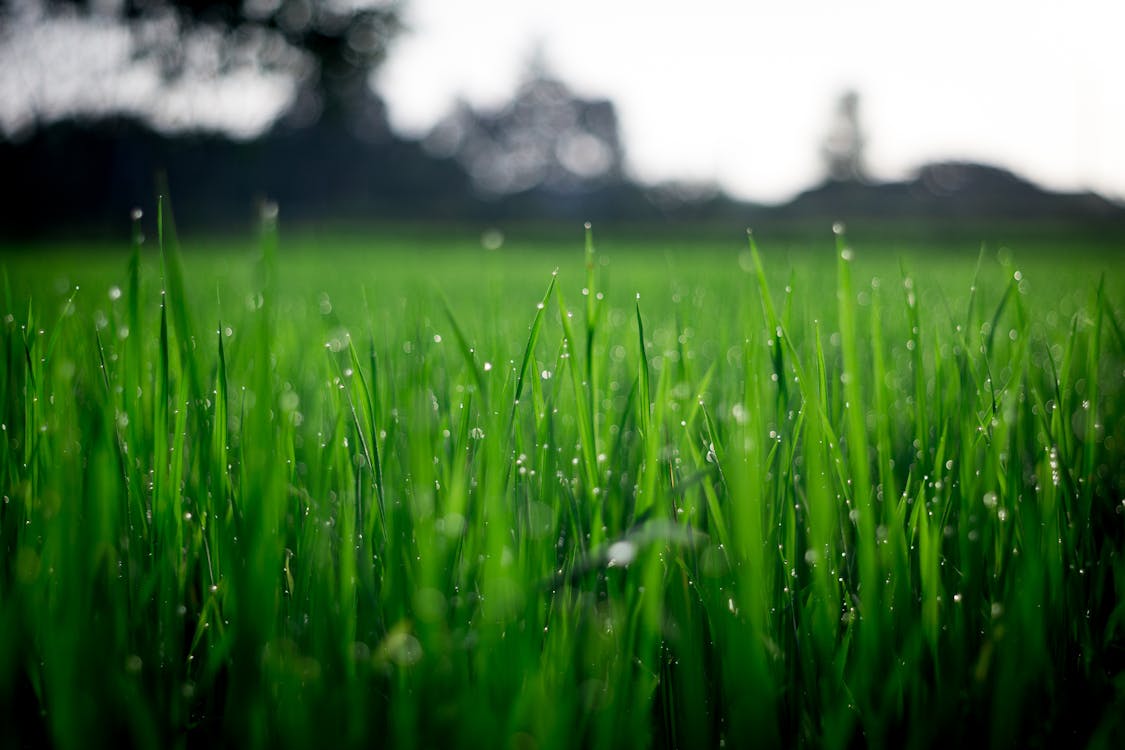 Like synthetic plants, synthetic turf is durable and lustrous. It can withstand the wear and tear of outdoor sports and social gatherings, and it is also safe for pets and young children. Stains can be easily removed with dish detergent or hot water (unless manufacturer instructions state otherwise). 
Busy homeowners shouldn't have to compromise between functionality and curb appeal. Artificial grass can elevate your home's curb appeal, which is important in appreciating the value of the property. 
NoMow Turf, Inc. – Synthetic Lawns & Putting Greens can install your new synthetic lawn in a single day. You can give them a call today.
Read Stan U.'s review of NoMow Turf on Yelp
NoMow Turf, Inc. – Synthetic Lawns & Putting Greens
26774 Vista Terrace, Lake Forest, CA 92630, United States