"The Office" is an award-winning mockumentary sitcom that follows the lives of employees who work at a paper company in Scranton, Pennsylvania. The characters are a seemingly disjointed group of individuals whose lives intersect through conflict, love, and ultimately, friendship.
While the actual jobs of the characters look like drudgery, the show is anything but mundane. The show's ending is a happily-ever-after that asks its audience members to look at their own lives like a sitcom and imagine what they would see. The viewer is asked to realize that what we think feels boring and tedious might actually be moments in our lives that we take for granted—not because we tend to do the same things over and over again from Monday through to Friday, but because our lives never seem to change for the better because we are afraid of taking risks and living fully. Without self-reflection and observation, we fail to see how our impulses and patterns limit us from achieving our goals. 
The Office is largely set in an actual office, which represents how most of the characters are stuck in their lives. Throughout the series, the characters are pushed out of their comfort zones and evolve more mature and fulfilled versions of themselves—but not without challenges and disappointments. Michael Scott, the regional manager, is an attention-seeking and oftentimes unprofessional boss for most of the series. By the end of the show, he is in a healthy and loving relationship, who learns to value genuine human connection over attention and titles such as "World's Best Boss". 
The Office became a hit that cemented itself in TV history as a show that humanized the experience of being an American office worker. Many feel as if they are a tiny cog in a large, large wheel that is corporate America. Furthermore, Americans are anxious that they will lose their jobs to automation in the near future, removing the human aspect of work entirely. 
But experts believe that automation is not something to fear. Forbes reports that plenty of jobs will not be automated, even by the most advanced technology. Work will remain human if we make it so, and people will still need a place like an office to collaborate and interact with one another.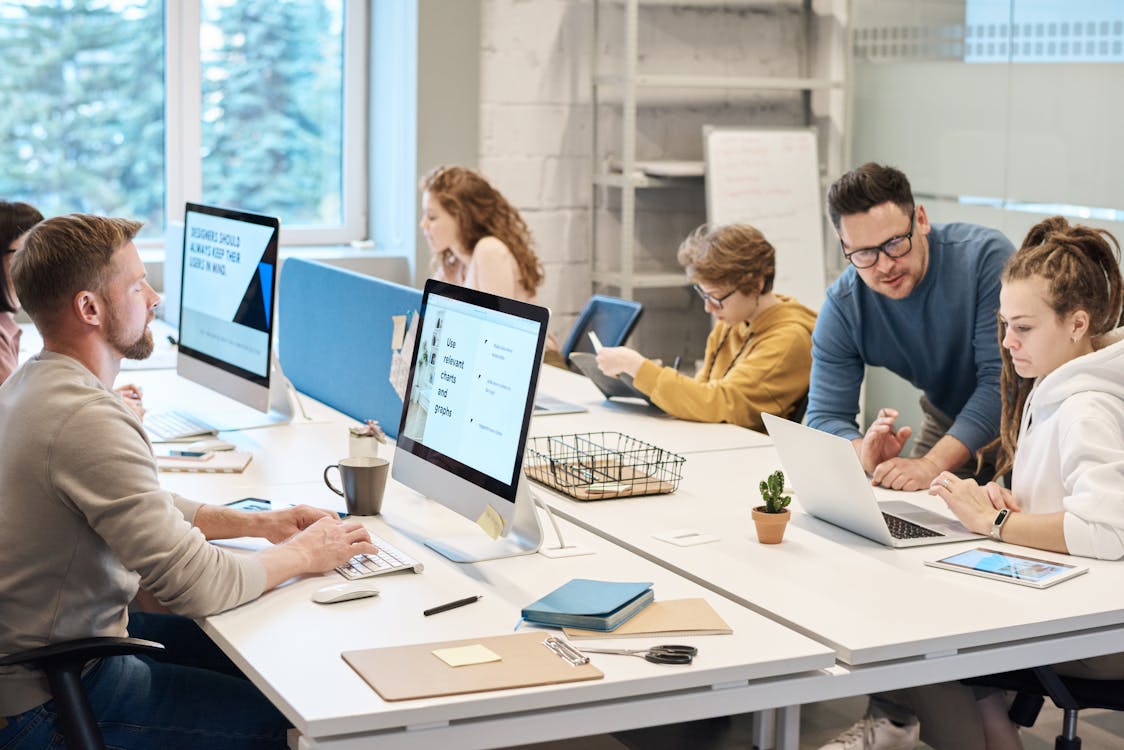 In an effort to humanize work and improve corporate culture, many offices across the country have been investing in new office designs and furniture including ergonomic chairs, modular desks, and System 2 workstations. The expenditures are a worthwhile investment in employee satisfaction, which has been shown to improve productivity and retention.
With supply chains being plagued by delays and shortages, businesses are purchasing equipment domestically to get their operations up and running sooner rather than later. Rather than importing furniture from overseas, offices are quick shipping office furniture, ensuring that their employees can return to the office to work with minimal downtime or disruption. 
We spend most of our lives working, and it isn't unrealistic to expect that no amount of automation will ever change that. Work is a human experience.
In a world where people are isolated and burnt out, employers need to create spaces that their employees will feel safe and happy to work in.